Novelties
Spark Plug Socket
3300P-19
These wrenches are used for the installation of spark plugs in generators lawn mowers and chain saws.

19mm spark plug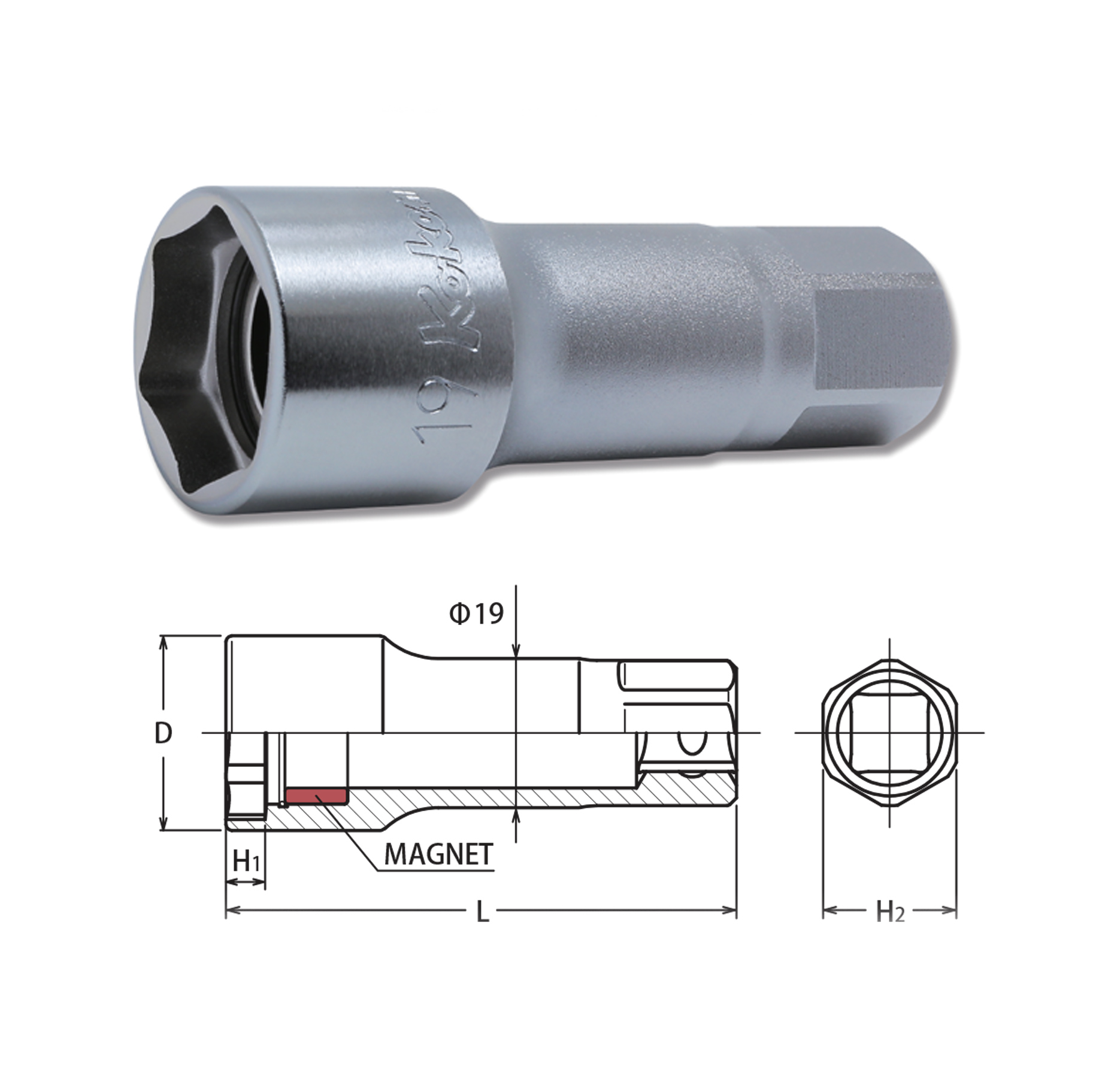 3/8" Sq.Dr. Drain Plug Socket with Magnet
3110MGH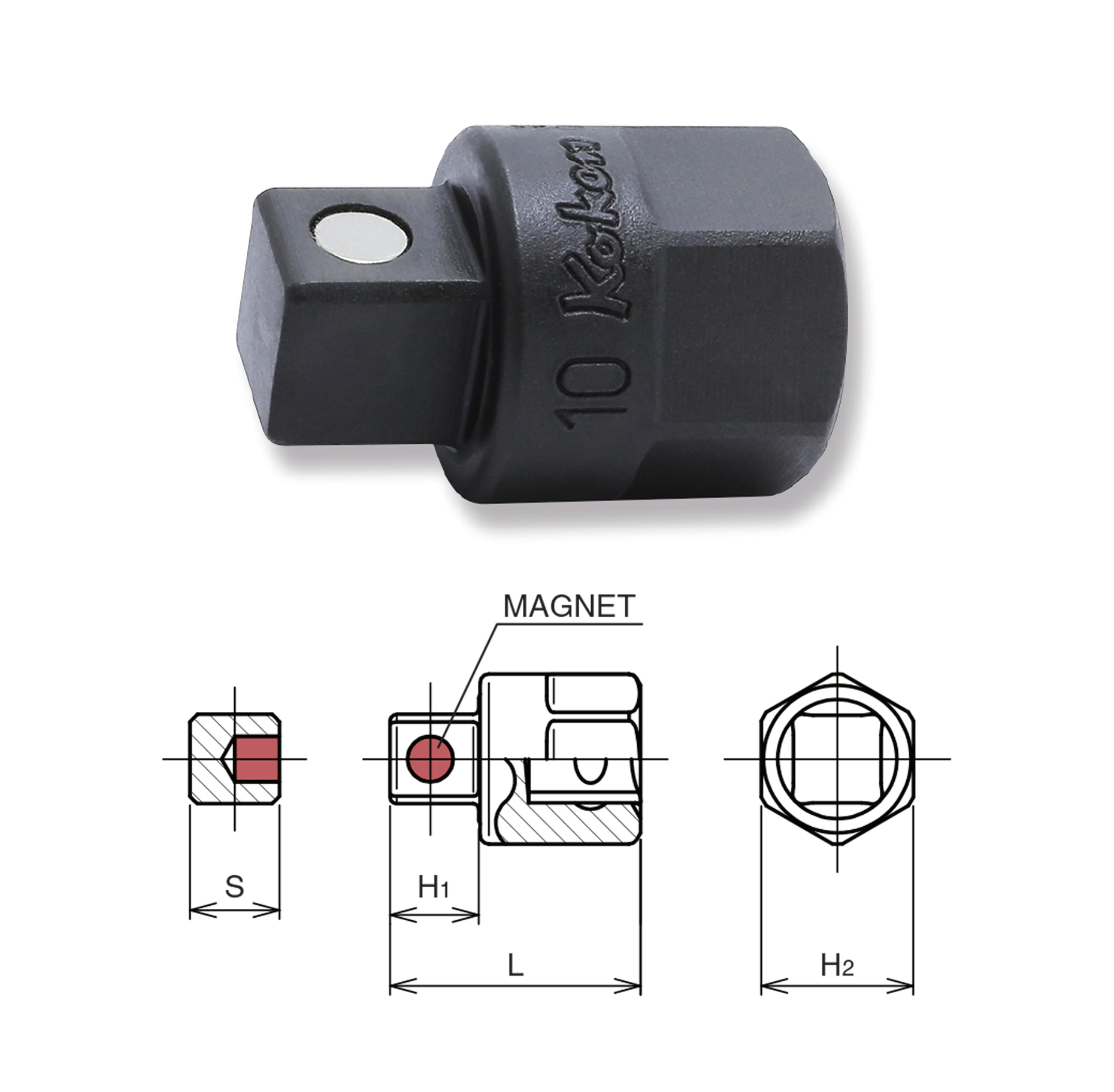 Tamper-Resistant TORX plus Sockets
4425-EPRL

13425-EPRL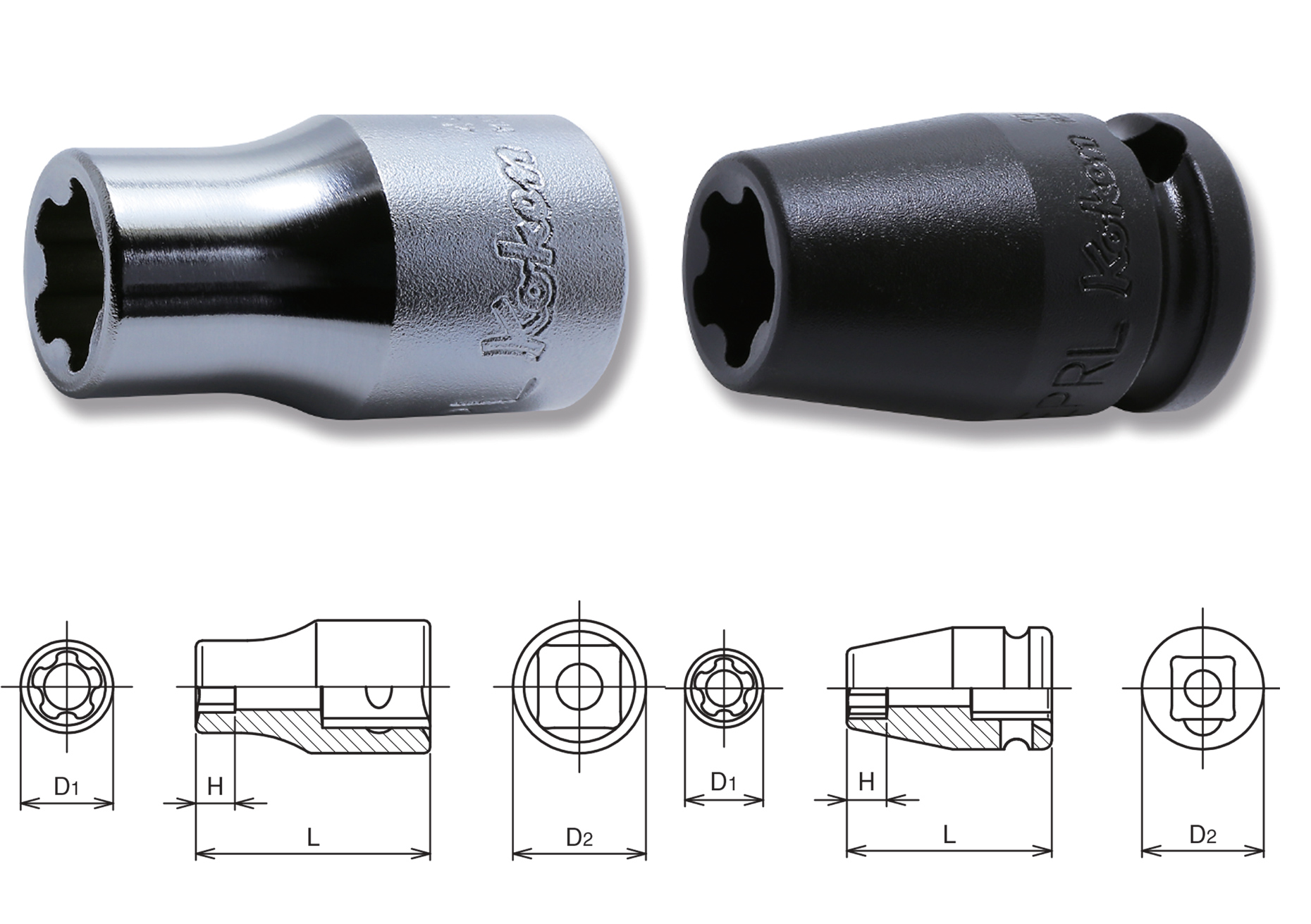 Spring promotion for the 2022 tyre season
Specially developed for wheel nut assembly, the P14145M/5 case contains all of the wheel nut wrenches for the most common dimensions 17 / 19 / 21 / 22 / 17 MB (MB = Mercedes Benz star profile).
The wrenches are equipped with a rotatable and removable plastic sleeve to protect delicate alloy wheels.
The tools are supplied in a robust plastic case that is made of 93% renewable raw materials and can be recycled.
Package contents:
Plastic case with foam insert in black
14145PM-110 17/19/21/22 & 17 MB
5x C41 locking clamps (for safely mounting the tools on the impact wrench)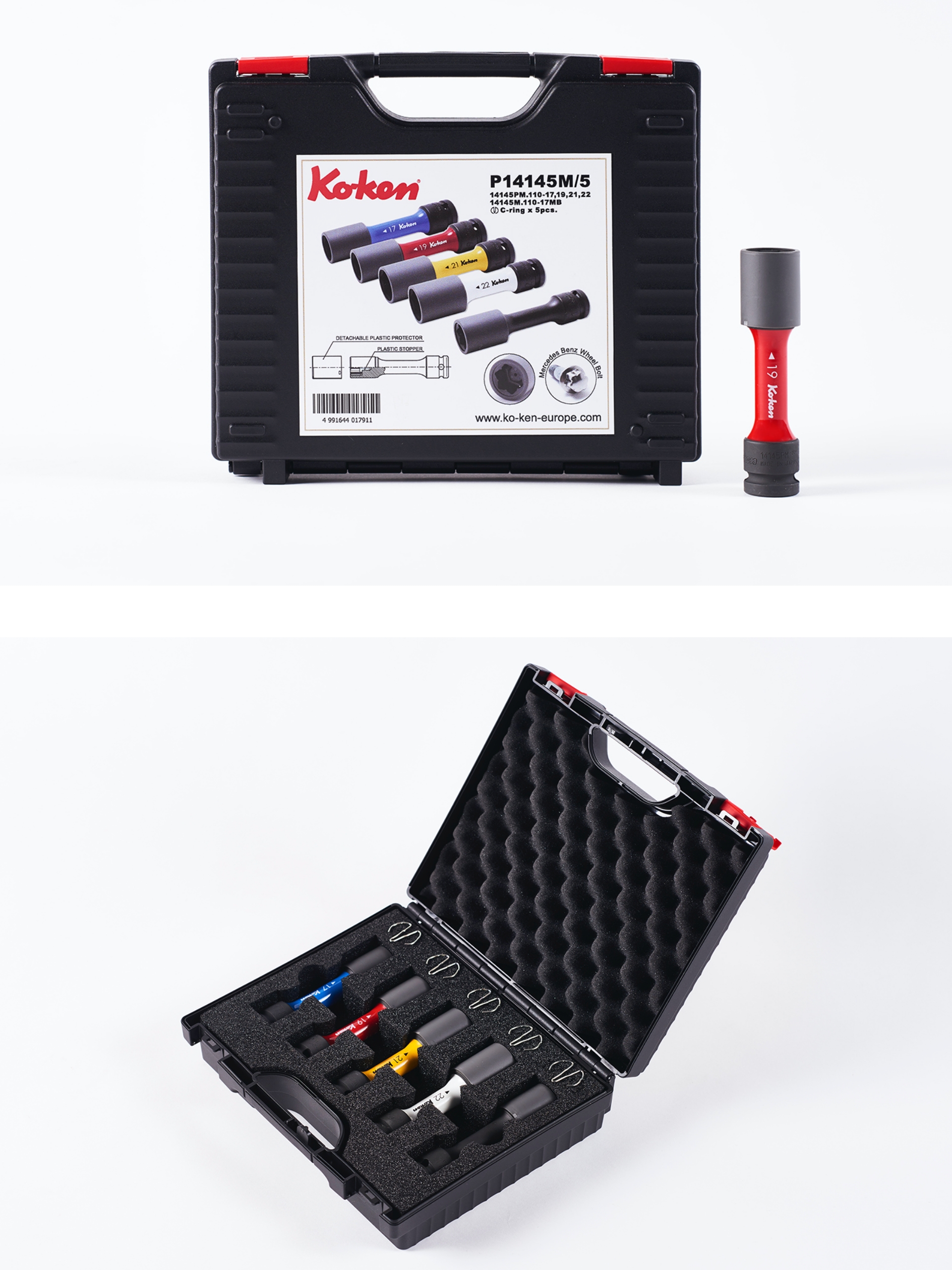 Impact Wheel nut socket with plastic stop and rotating protector - the ideal socket for Mercedes-Benz vehicles
Work easily and safely. This Impact socket has been specially designed to protect the wheel nuts of Mercedes-Benz vehicles. The socket adapts perfectly to their specific shape and the plastic protectors prevent damage to surfaces.
This socket is suitable for the following vehicles:
S-Class W221
M-Class W164, W166
CL-Class and GLK-Class X166, X204
Maybach
Technical information
Drive: 1/2" square
Size (Mercedes special profile): MS 17
Total length: 110 mm
Outer Ø (incl. plastic coating): 27 mm

The datasheet can be downloaded here.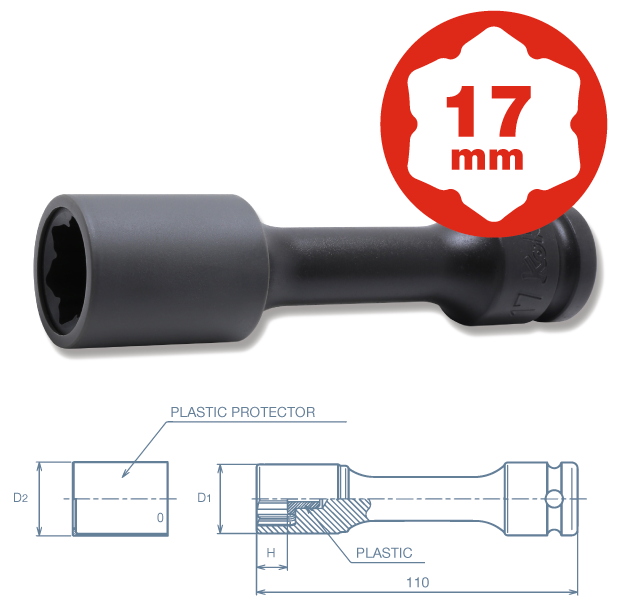 World premiere! 72-tooth reversible ratchets – a smooth and precise mechanism
After many years of development and testing, we are proud to offer this new reversible ratchet with 72 teeth instead of the usual 36 teeth.

This 72-tooth reversible ratchet of the 3/8" Z-Series combines smaller ratchet head, higher torque limit and increased precision. It moves only 5° per click, compared to 10° previously.

Now available, in standard, long and short versions or with flexible head.
Watch the video to see the details of this ratchet.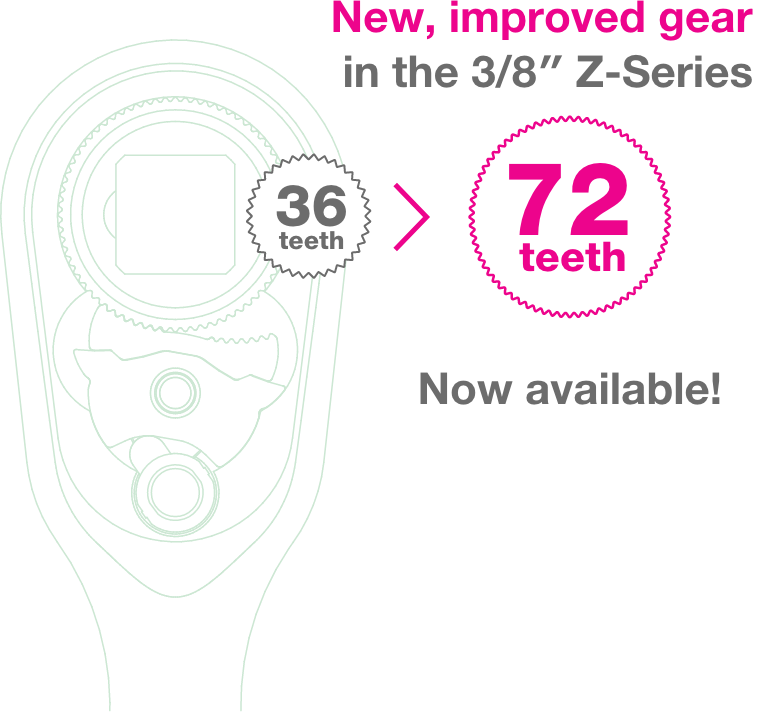 Set of tap holders - the right tools at hand
Take advantage of this new set of 10 pieces. The taps are held securely by the 2-fold ball holder. The inner square of the tap holders is manufactured according to DIN: DIN352, DIN351, DIN 2181 and DIN2181.
The supplied ratchet has clockwise and counterclockwise rotation.
This very useful set contains 8 tap holders, a reversible rachet and an extension bar.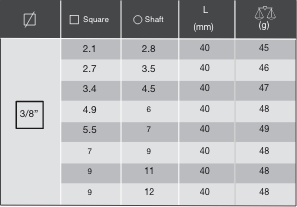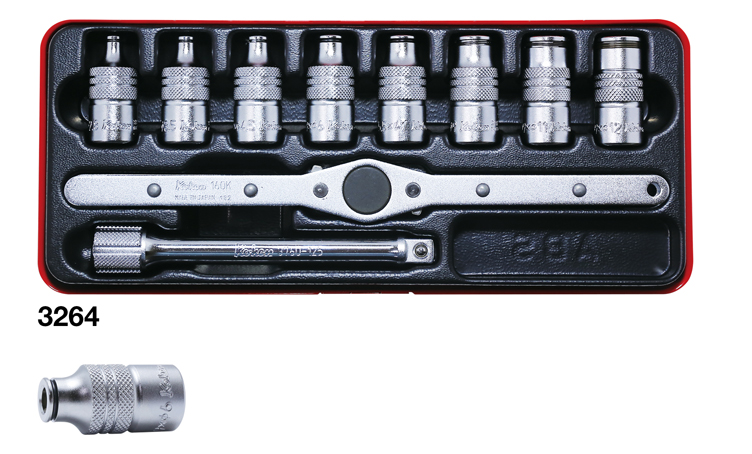 Extra short Impact sockets - have the usual sizes easily available
The extra short Impact sockets allow you to work in hard-to-reach places. This set is composed of 10 6-point extra short, thin-walled Impact sockets.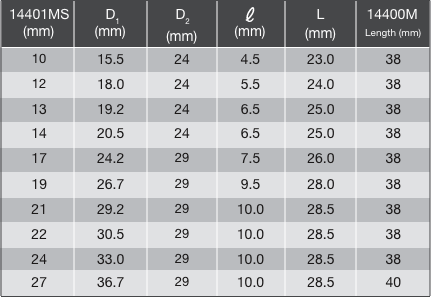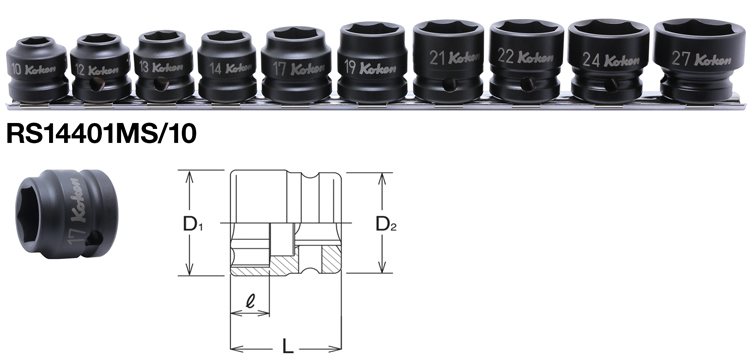 Enjoy a set of nut setters with magnet DIN 3126 E 6.3
Available individually, the nut setters with magnet are now also offered as a set of 7 pieces in an easy-to-carry case. The transparent cover makes it simple to quickly identify the box contents. The set includes 7 mm, 8 mm, 10 mm, 12 mm, 13 mm, 1/4" and 3/8" nut setters.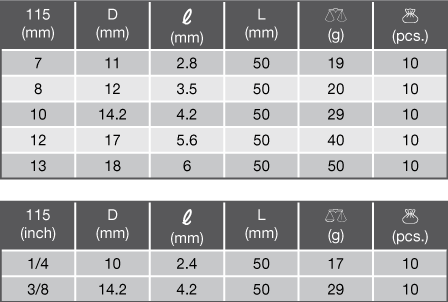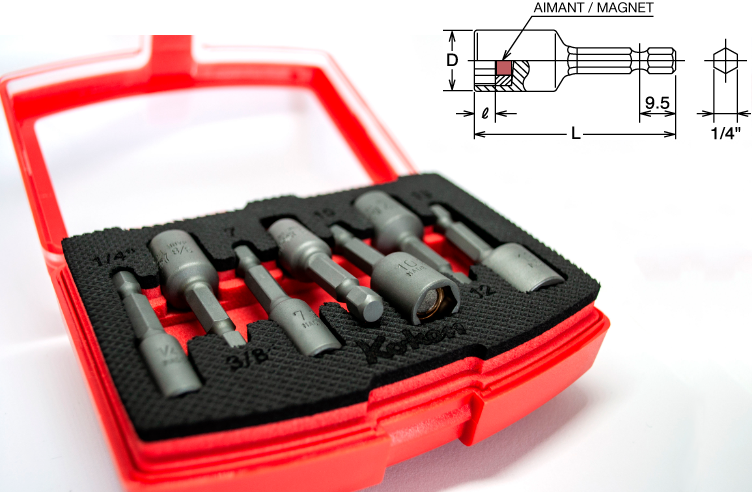 Z-Series
Continued advancements in engine designs and structures are producing engines that are more complex and compact. Work environments are being transformed to cater towards increased demands on auto mechanics.
At Ko-ken TOOL CO., LTD., specialist in socket wrench manufacturing, we have been committed to the development of automotive tools that are more suitable by pouring in our passion for perfecting hand tools and utilizing our experience obtained through over half a century of manufacturing to create the Z-series.
"Z" stands for "zeal". Through their unequaled performance, Z-series tools are certain to become the mechanic's new standard for the next generation of automotive tools.